Welcome to the Florida Volvo Club of America (FLVCOA) website.

The site continues to be a work in progress. Here you will be able to find information about upcoming FLVCOA events, other upcoming events, photos from past events, resources for other information and parts. As the site develops. more and more information will be available so check back.


FL VCOA Blog

We now have a blog so that we can more easily add current content and make it available to readers to participate by way of posting comments. This is now where all our latest news is currently posted. Meet and Event Photos and feedback will still be posted and linked on this site. If you have an item or article you would like to see posted let us know. Feel free to make a comment on any of the postings. Check it out here: http://flvcoablog.org

April 16, 2016 - Spring Meet - St. Petersburg and Tampa





SW FL & FL Chapters of VCOA Spring Meet in conjunction with the CFL Chapter of VSA: : Saturday April 16th.
We start the day with Cars and Coffee at the Dupont Registry; (3051 Tech Drive, St.Petersburg, 33716) where we will have our own Volvo Corral and access to the showroom to view the Dupont car collection which features Roadsters from the 1920′s and other exotics.
The event attracts between 200 and 350 cars and is free except for $1:00 donation for coffee with donuts. Cars start to arrive at 6:00 a.m. and depart between 8:30 a.m. to 9:00 a.m.
We follow that up with a group tour of the Tampa Bay Auto Museum (3301 Gateway Center Blvd., Pinellas Park, 33782) which features 67 innovative design cars of the Cerf Family Collection. The tour will begin between 10:30 and 11:00 a.m. and is estimated to last between 1 1/2 to 2 hours.
Our group rate is $5:00 per person. For those members that attend the museum tour, we will caravan directly to Bahama Breeze (3045 N. Rocky Point Dr. E.) for a complimentary lunch with limited menu; alcoholic beverages not included.
Hotels have availability in the Rocky Point area of Tampa for as little as $129.00 per night. They are Hampton Inn (3035 N. Rocky Point Drive, Tampa) phone 844-693-1248 and Holiday Inn Express (3025 N. Rocky Point Drive, Tampa) phone: 844-221-0860. Reservations should be made ASAP.
RSVP REQUIRED to Tricia Rose at volvoacn@gmail.com or 239-593-1185 M-F 8 a.m. to 6 p.m.

March 5, 2016 - Invitation to Celebration of Cars - Melbourne, FL


May 16, 2015 - Spring Meet - Blake Park, Lake Helen



Artwork by Chris G Smith


Feb 21, 2015 = EuroJam 2015 - Orlando Festival Park

April 12, 2014 SW FL VCOA/FL VSA/FVC Spring Meet From 11:00am to 3:00pm To be held at Phillipe Park, Shelter #5; 2525 Phillipe Parkway, Safety Harbor, FL 34695

Feb 15, 2014 - EuroJam at 1010 Grand Street, Orlando FL from 10am till 2:30 PM.

May 26, 2013 - Carlisle Import & Kit Nationals Photo link has been added on the News and Events Page.

May 25, 2013 - Bahama Breeze Photo links have been added on the News and Events Page.

May 18, 2013 - Spring Meet - Bahama Breeze, Tampa

Artwork by Chris G Smith


Nov 10, 2012 - City of Palms Volvo Day Event Report is on the blog http://flvcoablog.org. Photo link has been added on the News and Events Page.

Jul 21, 2012


Trophies • Door Prizes • Goody Bags • 50/50 Cash Raffle
Volvo RC Car Time Trials • Volvo Pedal Car Time Trials (kids)
Discount New Part Sales • Used Parts Vendors Welcome
City Safety Demos • Volvo Techs on hand to answer questions
$50 GAS CARDS with *Pre-Registration! *Limited to first 50 registrants arriving in a Volvo and traveling 150 miles or more! To pre-register click here (www.driverealhappy.com).
FREE LUNCH with *reservation! *RSVP Tricia Rose at acnvolvo@embarqmail.com
DISCOUNTED RATE – MARRIOTT COURTYARD 4455 Metro Pkwy, Fort Myers FL 33916. Call 1-800-321-2211 begin_of_the_skype_highlighting 1-800-321-2211 end_of_the_skype_highlighting or 239-275-8600 begin_of_the_skype_highlighting 239-275-8600 end_of_the_skype_highlighting and mention "Volvo Meet" or "V V M" to receive discounted rate of $55 per night + taxes. Block of 10 rooms on hold for Sat., November 3. (Cut off date: Wed., October 3.) Reserve Now – First Come First Served! To reserve on-line, click here.
May 6, 2012 - Cinco de Mayo Meet Photos added

Jan 21, 2012. Spring Meet — Cinco de Mayo — Mt Dora.
Saturday, May 05, 2012, 12:00pm – 3:30pm
It's time for all Volvo's of Florida and South Georgia to meet and see changes to various Volvos and to see any new additions plus meet new people. We will have door prizes and raffle tickets. Trophys for various catagories. Bring lunch, lawn chairs. Great location on the point of Lake Dora at Trimble Park, Pavilion # 1.

All Volvo's are welcome.

Location : Trimble Park in Mt. Dora. 5802 Trimble Park Rd., Mt. Dora. 32757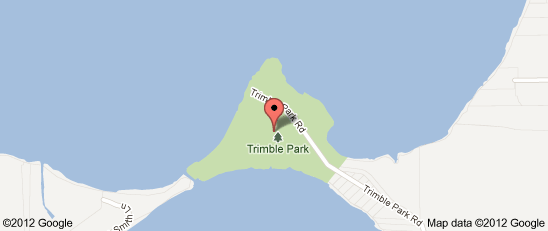 Contact : Dave Montgomery at 904-742-8228 d.w.montgomery@comcast.net


Jan 10, 2012. SW FL VCOA, Florida Volvo Community & Central Florida Region Sports Car Club of America present the first Florida Volvo event of 2012

February 11(&12) at Sebring International Raceway, Sebring, Florida.

Gates open at 8am and ALL PARTICIPANTS MUST ARRIVE AT THE TRACK AND GO THROUGH C.F.R. S.C.C.A. REGISTRATION BEFORE 10:30am ON SATURDAY, FEBRUARY 11. ABSOLUTELY NO EXCEPTIONS!!! Late arrivals will be denied paddock access. All participants are asked to arrive early and will be required to sign track and S.C.C.A. event waivers to gain entry to the paddock. Track passes will be good for both days. CHILDREN UNDER THE AGE OF 18 MUST HAVE MINOR WAIVERS COMPLETED BY BOTH PARENTS. To obtain a minor waiver please visit www.scca.com, click on "downloads", then click on "Minor Release and Waiver" under the Insurance Forms tab to download the form. Participants who did not register on Saturday may attend on Sunday but MUST GO THROUGH C.F.R. S.C.C.A. BEFORE 10am. Again, late arrivals will be denied paddock access. ALL PARTICPANTS MUST REGISTER IN PERSON EITHER ON SATURDAY OR SUNDAY.

All model Volvos are invited to attend this Regional/South Atlantic Road Racing Championship/Vintage race weekend. The event will feature door prizes, trophies in multiple categories, and a limited number of rides in the CFR SCCA Pace Car. Entry to the event is $5.00 per person. A limited number of rides will be available in the pace car for $10 per person, 2 people per ride. There will be 4 opportunities to ride in the pace car on Saturday, and 12 opportunities beginning at 8am on Sunday. Proceeds from the pace car rides will benefit the CFR SCCA Corner Worker fund.

Rules & Regulations:
1) Tent camping will be allowed on Saturday night. Absolutely no tent stakes to be driven into the concrete or asphalt.
2) All persons must sign waivers to gain entry to the track paddock.
3) No alcohol allowed until all racing activities have ceased for the day.
4) Non SCCA members are NOT allowed in "hot" areas (pit road and the pre-race grid). All participants will be in the "racing paddock" and will have all access except to afore mentioned hot areas.
5) Pets are NOT permitted on Sebring International Raceway premises.
6) All participants must obey the instruction of Sebring Raceway and CFR SCCA personnel.
7) Roller blades, roller skates and skate boards are NOT permitted.
8) Obey posted paddock and track facility speed limits.
9) Event participant passes must be kept on your person at all times.
10) Children must be accompanied by an adult at all times.

Things to bring:
1) Coolers with beverages.
2) Picnic lunch. BBQ grills are permitted. Open fires are prohibited. Food is available at the Snack Shack on site for breakfast and lunch. There are also restaurants at the Chateau Elan Hotel & Conference Center located trackside and at the airport terminal.
3) Hats, sun block, umbrellas, rain gear.
4) Lawn chairs, tents, sleeping bags, misc. camping gear.
5) EAR PLUGS ARE HIGHLY RECOMMENDED…ESPECIALLY FOR CHILDREN. The Sebring gift shop should be open if you need to purchase ear plugs at the track.

A special race group comprised of Swedish racing drivers will be featured. The Swedish contingent will be racing new Camaros with bodies fitted that emulate 1969 Camaros. SW FL VCOA member Bill Rose will campaign his 1973 Volvo 1800ES FP race car in the production group. Other Volvo race cars that are currently SCCA eligible with properly licensed race drivers are invited to attend and must register on the DLB racing site to participate in their respective class.

PLEASE RSVP TO TRICIA ROSE, EVENT COORDINATOR AT acnvolvo@embarqmail.com IF YOU PLAN TO ATTEND SO THAT WE CAN DETERMINE THE AMOUNT OF SPACE REQUIRED FOR THE VOLVO CAR CORRAL. IF YOU PLAN TO ARRIVE ON SUNDAY PLEASE SEND RSVP and INCLUDE A LIST OF NAMES OF ALL PEOPLE IN YOUR PARTY. A list of Sunday arrivals will be left with the C.F.R. S.C.C.A. registrar.

To learn more about the Central Florida Region SCCA please visit www.cfrscca.org To learn more about the Volvo Club of America, Florida Chapters please visit our blog at www.flvcoablog.org To learn more about the Florida Volvo Community please visit www.floridavolvocommunity.net

Local hotels:
Kenilworth Lodge Holiday Inn Express & Suites-Sebring
Inn on the Lakes Economy Inn of Sebring
Chateau Elan Hotel & Conference Center (located trackside)
Residence Inn-Sebring La Quinta Inn & Suites-Sebring


Mar 7 2011. Spring Meet Photos

Just added on our News and Events Page. We would be happy to link to any photos you would like added. Just e-mail us the link.

Jan 7 2011. Latest News on The Spring 2011 Meet

We welcome and thank our NEW Platinum Sponsor, Volvo Village of Clearwater, sponsoring five of the seven trophies, providing two display cars, door prizes and money to purchase beverages.




Gold sponsors for the meet are: IPD, Auto Clinic of Naples, Inc., Coast Volvo, Independently VoVo and National VCOA.

With the feedback we have been getting so far this is shaping up to be a fun and exciting day.


The Next Meet

It's confirmed. We have made the reservation. The next FL VCOA meet is booked for Saturday, March 5th 2011. It will be at shelter #5 in Philippe Park, 2525 Philippe Parkway, Safety Harbor, Florida 34695-5134. From 10:00 till 3:00. Please mark your calendars as we hope to see you there.

It's a Pinellas County Park which has plenty of shade by beautiful old oak trees, shelters and amenities, barbeque pits, playgrounds for kids, small sandy beaches, a boat ramp and historical interest, all on Old Tampa Bay. Dogs are welcome as long as they are on a leash. Check it out here.




Close to Safety Harbor, home of the Safety Harbor Spa and a cute downtown with many places to eat and only 20-30 minutes from the Gulf Beaches for anyone who wants to make a day or more of it.
There's no admission fee, just bring lunch and your own charcoal if you want to barbeque.
Membership in VCOA is not required - all Volvo enthusiasts welcome. We look forward to seeing you there!


New (old) Photos Added

We have finally finished up the task of scanning in a large collection of photos from some early meets. You can find them on the News and Events page. Look for them noted with the posting date. Thanks very much to Bill and Tricia for these photos. We still have others to upload so come back soon.



To find other Regional and National VCOA events go to www.vcoa.org/events/. You can view the calendar in the left hand column and move the calendar forward to see highlighted dates. Click on the highlighted dates and it will provide more information about the event on that day.

This calendar is currently offered for reference.

All comments, questions and photo contributions are appreciated and can be
emailed to webmaster@flvcoa.org